Sales, Marketing & Communication
·
Stockholm
Market Adviser within Digital Technologies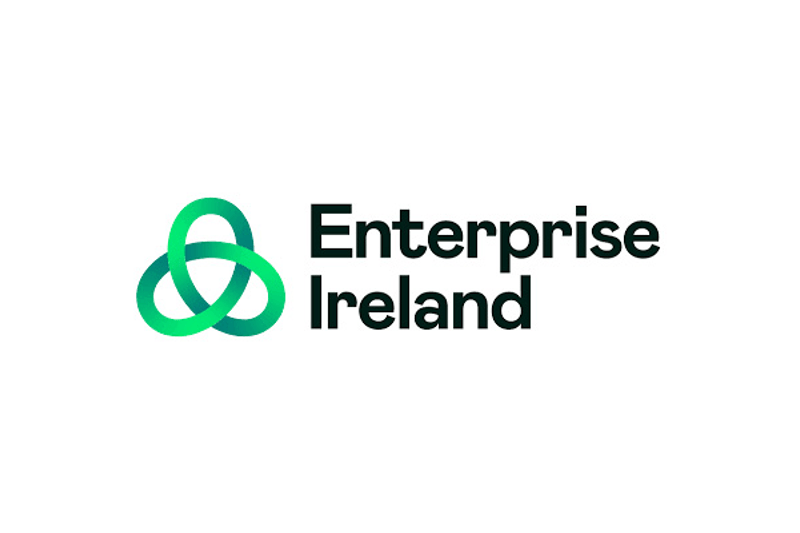 We are looking for a Market Adviser within 
Digital Technologies for Enterprise Ireland in Stockholm.
Enterprise Ireland is the Government organisation responsible for the development and growth of Irish enterprises in world markets. Enterprise Ireland works in partnership with Irish companies to help them start, grow, innovate and win export sales globally. In this way, the organisation supports sustainable economic growth, regional development and secure employment. A key priority is the achievement of export growth and jobs from Irish-owned companies. Ireland's success and resilience is built on a foundation of innovative, internationally orientated Irish businesses and entrepreneurial talent. In 2022, our clients (Irish companies) achieved the highest exports ever recorded and an astounding 19% growth internationally. The Nordic Region reached €1.33bn in exports and accounted for 4% of global exports. The Nordic Region is strategically important for Irish companies given its geographical and cultural proximity to Ireland and in the context of Brexit and other global challenges as Irish companies look to diversify into new markets. Enterprise Ireland has a dynamic team of 11 people in the Nordic Region across two offices in Stockholm and Copenhagen. For more information please visit www.enterprise-ireland.com
About the role
Based in Stockholm but covering the Nordic Region, we are recruiting a specialist to engage with a portfolio of Irish Digital Tech companies targeting the Nordics. This includes companies involved in Telecommunications, Cyber Security, E-Commerce and Travel Tech.
The Market Advisor will work proactively with Irish businesses to support them research and enter the market successfully and scale to their full potential. This involves understanding and advising on market entry and market growth plans, brokering introductions to customers and partners, identifying, and succeeding in the right channels. The role also involves highlighting market opportunities to the Irish client company base, helping them understand shifting market dynamics and raising the awareness amongst Nordics customers and media of the strengths and capabilities of Ireland.
The successful candidate will bring an established network and knowledge of the opportunities Irish companies can capitalise on in the region and assist Enterprise Ireland in influencing how the organisation and wider Irish ecosystem can best support the growth of this sector. The diversity of projects and sectors covered by Enterprise Ireland in shared on our Irish Advantage website https://irishadvantage.com/nordics/.
Key Responsibilities:
Deliver KPIs / targets relating to the success and growth of Irish companies in the sector.
Develop, adapt and execute a strategy for the sector in the Nordics.
Build strong relationships with Irish companies in the portfolio and agree actions and plans to accelerate their export growth at individual and group/cluster level.
Strong consulting skills with a demonstrated ability to assess and challenge business plans including support around business models, value propositions, marketing and sales strategies, competitor analysis and market research.
Proactively identify evolving market trends, disruptive risks and opportunities. Share these insights with Irish client base and sector colleagues.
Quickly expand and manage a strong network of decision makers and market experts in relevant sub-sectors. Leverage this network and facilitate introductions to accelerate the growth of Irish companies in the Nordics.
Lead the development and execution of marketing and promotion activity in key subsectors.
Key Requirements:
Recent and relevant experience in business development, sales, advisory or consulting is essential.
Direct experience of working in the Technology sector or related disciplines is essential.
A track record of achieving results and the ability to proactively identify new sales/growth opportunities for Irish companies.
Strong networking skills, with established network of senior contacts in relevant sub sectors that could be leveraged by Enterprise Ireland clients seeking to win new business.
Experience of working with and growing both new and established businesses.
Generate new ideas and influence the strategic direction of Irish companies and our sector development work.
Excellent communication and presentation skills. Ability to influence.
Experience of using a CRM platform is desirable.
Ability and willingness to travel throughout the Nordic Region and Ireland.
A 3rd level business or related qualification.
Fluency in English and a professional level of one Scandinavian language (preferably Swedish) is a merit.
In order to be considered for this role you must have the legal right to live and work in Sweden.

This is a full-time and permanent position with six months' probation time. Starting date is as soon as possible.

Please submit your CV and cover letter in English as soon as possible since we will review the applications on an on-going basis.

For more information about this role, please contact Marianne Nilsson, recruiter at Incluso.
Sales, Marketing & Communication
·
Stockholm
Market Adviser within Digital Technologies
Loading application form