Sales, Marketing & Communication
Business Development Manager (Antenna vendor) - Western Europe

Incluso is looking for a Business Development Manager (Antenna vendor) Western Europe for an international telecommunications company. This position can be located in any of the relevant countries covering Western Europe.
Position description, duties, and responsibilities
The Business Development Manager (BDM) will be responsible for developing new customer relationships in the assigned territory, in this case Europe. Our client is one of the leading antenna manufacturers in the world but has accessed the European market through radio vendor (OEM) sales mostly. The key task for the BDM is to get our client selected for RFQs, approved and selected by European MNOs, which buy antennas directly (from antenna vendors). For many of these potential customers our client is a known, but not a familiar supplier.
Key functions and responsibilities
• Use existing, and create new contacts at target customers
• Build relationships and trust so that the client is selected to RFPs
• Promote our client's products and capabilities to create demand for their products
• Prepare sales presentations for new and existing customers
• Lead RFP, RFI activities with new customers
• Collaborate with marketing team in developing our client's visibility
Additional functions and responsibilities
The BDM takes additional tasks and responsibilities as required to achieve sales objectives. This job de-scription is not intended to be a comprehensive list of responsibilities and expectations. The client is looking for an experienced person in the wireless industry that can achieve results without daily direction. Some examples of expected behaviour and competencies include:
• Identify what needs to be done. Communicate this effectively, and take action to complete the actions or to secure necessary priority and resources
• Plan and prioritize tasks independently based on high level objectives
• Gather intelligence on customer needs and competition actions. Share this effectively with the rest of the organization.
Experience and Competencies
These qualifying requirements are examples of characteristics that are expected to lead to success in the BDM position:
• 7+ years of experience in selling technical products/solutions to MNOs. Preferably wireless products.
• Engineering or Product Management experience is a plus.
• Proven ability to develop new successful relationships: New account development.
• Self-initiative: Know how to reach objectives. Do not require daily management to achieve results.
• Extensive network of connections in different levels and positions of MNOs is a precondition for success
• Communicate effectively with customers and with internal organization in creating solutions that lead to winning the customers.

This position can be located in any of the relevant countries covering Western Europe.
Language requirements: fluency in English.
Please submit your CV and cover letter in English as soon as possible since we will review the applications on an on-going basis.
For more information about this role, please contact Marianne Nilsson, recruiter at Incluso.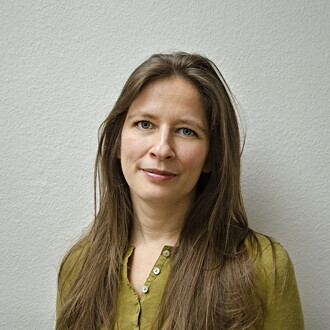 Sales, Marketing & Communication
Business Development Manager (Antenna vendor) - Western Europe
Loading application form